French islands
The most beautiful islands
The coastline of metropolitan France is dotted with islands each with its own identity and diverse attractions. We've selected some of the best and most exciting ones for you...
Unique French
islands
Let's take a look at the Channel, the Atlantic Ocean and the Mediterranean Sea, from the small Norman Tatihou to the impressive Corsica, via the Mont-Saint-Michel, Ouessant, Belle-Île-en-Mer, Ile de Ré or Port -Cros...
France Overseas
islands
Take the open sea and take a look at the edges of the Atlantic, Indian and Pacific oceans, from Saint Pierre-et-Miquelon, Wallis-et-Futuna all the way through to Guadeloupe, La Reunion, New Caledonia and French Polynesia.
Holidays in French
islands
France, with on one side the Mediterranean, the other the Atlantic Ocean and the English Channel, offers beautiful islands for your holidays. Nature, culture and sea meet there and offer very interesting prospects for a vacation stay.
Book your trip to a French island
---
Want to visit one of the many charming French islands this holiday, there ere just so many ways to do it! All you need to do is to book early, just look online for the best destination and book your flight and accommodations. Many French websites like this one, specialized in holiday rentals in Ile de Re, are at your disposal to help you book your trip easily.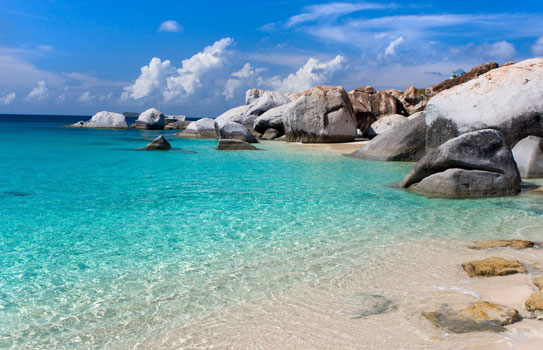 What's unique about French islands?
We tend to forget, but France is not just that the metropolis, it's about much more than the city of lght, Paris! From the Atlantic Ocean to the Pacific through the Indian Ocean and the Caribbean Sea, France has many islands at your disposal, some wonderful natural places to spend the geatest of holiday stays in, especially during the summer ... Not to mention that overseas France is all about the islands. We have selected for you the most beautiful French islands around.
Nature is in the spotlight in almost all French islands, especially in Port-Cros. Corsica offers beaches that are among the most beautiful ones in all Europe. Lovers of La Bretagne certainly can't do without a trip to Belle-Ile-en-Mer.
According to the website French Culture, history and heritage passionates won't be short of places to visit as well. Almost every French island has its own history and bears witness to a great patrimony of its own. Not to mention the numerous and varied activities, attractions and unique spots you can experience during your holiday break in one of these islands.
Charm, beauty and amazing sceneries in the French islands...